A visit to one of the islands of the Zanzibar archipelago is the perfect end to any Tanzania safari. What better way to relax after climbing Kilimanjaro, canoeing down the Rufiji River or gazing at grazers on the Serengeti plains, than on the endless white coral beaches these islands are endowed with?
For most people the name Zanzibar conjures up an exotic vision of turquoise sea, white sand and palm trees, and indeed these are present in abundance. Visit Zanzibar for yourself during your Tanzania safari, however, and you will see just how much more there is to experience. If you can tear yourself away from the idyllic beaches, you will find ancient Arabic culture, endemic Red Colobus monkeys, traditional dhows, aromatic spices, quaint alleyways, and bustling markets vying for your attention. .
Unguja
Unguja is the Swahili name for the island that is commonly known as Zanzibar Island. The capital, Stone Town, consists of a maze of narrow alleyways, with ornate carved Arabic wooden doorways, hidden cafes, street markets and roadside stalls. Head away from town to Jozani Forest and you will see the endemic Zanzibar Red Colobus, or take in an unmissable Spice Tour to learn about the trade that put Zanzibar on the map! Finally end up on the white coral sand beaches, where you can find a secluded spot to relax and watch the waves. The snorkelling is sublime and the diving superb - a number of dive operators now offer PADI and NAUI courses so if you don't already dive, what better place to learn?!
Pemba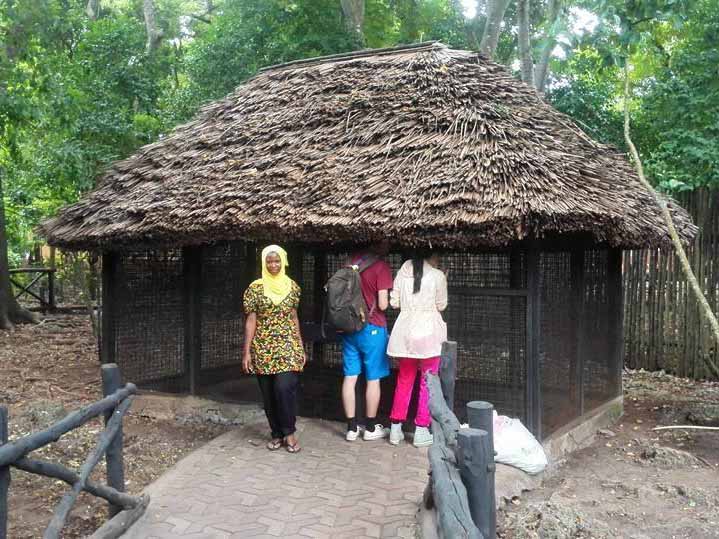 Pemba lies just 50 miles to the north of Unguja, but is very different in character. Most visitors never make it this far and Pemba has a sleepy feel to it that makes a good antidote to the bustle of the crowds who flock to Unguja. The landscape is hilly and forested, the people immeasurably friendly and the culture rich. Unlike Unguja, Pemba is on a separate continental shelf, so deep-water fish abound and the diving here is world-reknowned. Currents can be strong so we don't recommend diving here to beginners.
Mafia
Mafia, south of Unguja, is just opposite the Rufiji Delta. A short flight from Dar es Salaam or the Selous Game Reserve, it provides a sanctuary from the busy life of the mainland and Unguja. The diversity of marine life around Mafia is staggering, with sharks, rays, dolphins, whales, turtles and even dugongs found here, not to mention the countless species of colourful reef fish. From here you can take a traditional dhow to Kilwa and other spots up and down the Swahili coast, or just relax and enjoy the untouched beaches.
Bagamoyo Town
The town of Bagamoyo is a home to world class Historical sites and one of UNESCO's World Heritage Sites with rich cultural heritage waiting you to explore.
This town was once a most important trading port along the East African Coast and a German East Africa Capital. Bagamoyo is home to many ethnic groups, including the Wakwere, Wazaramo and Wazigua. Different cultures including people of Arab descent coexist in Bagamoyo making the town a peaceful and friendly place for visitors from all over the world.
The town of Bagamoyo was one of the most important trading ports on the East African coast and the penultimate stop of slave and ivory caravans travelling on foot from Lake Tanganyika on their way to Zanzibar. Missionaries active in abolishing the slave trade made Bagamoyo, whose name means 'bury my heart' in Kiswahili, a centre for their activities
Kilwa Kisiwani
Kilwa Kisiwani, an authentic historical town in Real South, Located about 300km south of Dar es Salaam, Kilwa Kisiwani is the leading historical site in southern Tanzania.
A quick visit to Kilwa Kisiwani gives a thrilling memory when discussing the rich history of the Swahili coast that extends along the Eastern coast of the Indian Ocean in Tanzania.
Despite the beauty of this Island which is located in Kilwa District, Lindi Region, memories of the past civilization and early settlements could be a memoir of a lifetime for any tourist venturing this part of Tanzania.
With its twin island of Songo Mnara, Kilwa Kisiwani is the United Nations Scientific and Educational Organization (UNESCO) World Heritage site, known by its rich history and Swahili cultural heritage blended with African and Arabic cultures.